MASTERCLASS
January 4 - 9, 2021
BY MARC ROMBOY
5x 90mins Zoom Sessions + 30 min one-to-one mentoring (afterwards), only 329 EUR.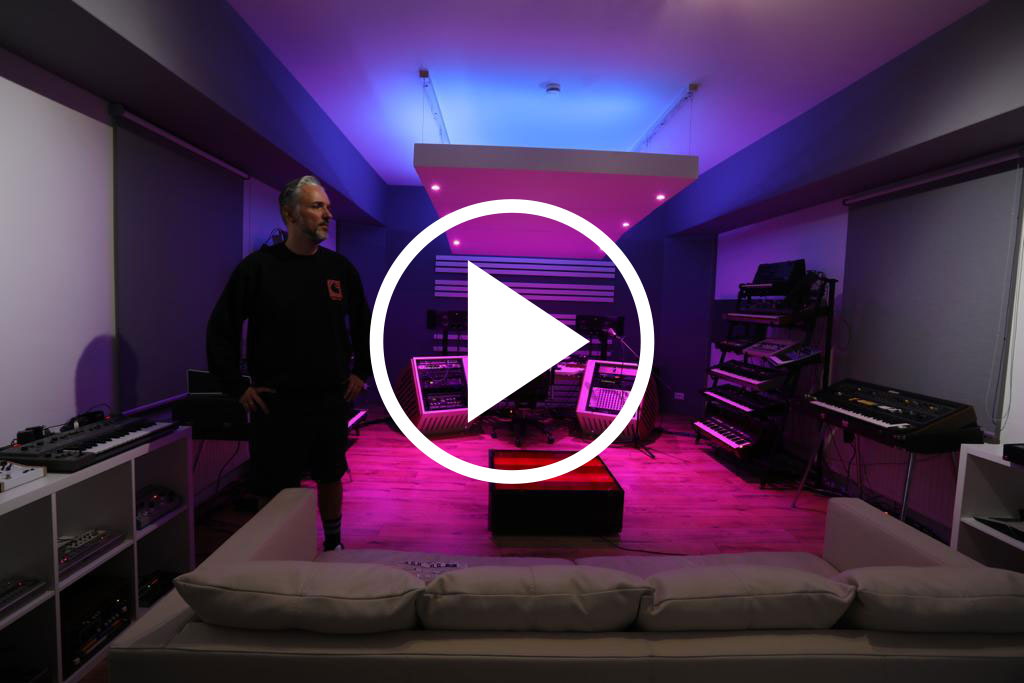 What you will learn:
Day #1 - Intro, Studio Tour & Theory
Introduction and content overview and some philosophic notions
Studio tour including Marc´s synths, drum machines, speakers and effect-units
Brief theory excursion (Boosting creativity, Starting from scratch, creating an efficient studio jam)
Day #2 - Studio Preparation
Planning and treating your studio room
Choosing the right DAW and compiling your "tool box"
Hardware and software studio preparation
Analog vs. digital
Studio monitors vs. headphones or "You can just mix what you hear"
Day #3 - Studio Engineering
Creating unique melodies, basslines and drums
Arranging and dynamic mixing
Gaining new sounds with experimenting and jamming
Making lead bass and drum sounds exciting
Guide to track and remix production (exclusive insights into several track projects by Marc)
Day #4 - A Guide Into The Music Industry
Finding the right label and sending your demo tracks with more success
What labels, publishers and distributors actually do and look for
Anatomy of contracts (licensing, publishing and booking agreements)
Your safe harbor is crucial
Optimize your profile in the socials
Day #5 - DJ & Live Performance
Tell your story with compiling your set list
Rehearse and keep your system stable
Creating authenticity on stage
Conceptualize an alternative live version of your track
Exclusive insights into Marc's live set project
Day #6 - One-To-One-Mentoring
Exclusive chat with Marc where coaches you regarding any question you have
With 30 years of experience with running several labels, touring around the world and releasing more than 1.000 EPs, Marc Romboy is one of the most respected producers of electronic music. Now he invites you into his own studio rooms to share all his knowledge when it comes to be creative, produce, compose and market music, negotiate contracts and reaching the goal to be oneself as an artist.
Besides the 5 times 90min online seminar, Marc will meet you in a personal 30min one-to-one Zoom meeting to discuss your very personal questions and/or demo tracks so that you have all the tools to become a successful electronic artist.
If you click on "sign-up" you will get all the neccessary information for the live masterclass access right after the payment. By clicking this link you accept our privacy policy and terms of use.